Leading Pelvic Floor Physio Services
Get The Right Pelvic Floor physiotherapy Help Today
Our Leading Women's Health Physical Therapists can assist with a wide range of issues
At Rosanna Physio, our clinical pelvic floor physio team are dedicated to helping patients reduce pelvic pain and strengthen, recover, and regain control of their bodies. Our trained staff of experts provides the best treatment and services for Women's Health and pelvis concerns.
Pelvic Floor Physiotherapy is a gentle and strengthening form of physical therapy and can be used to help and often eliminate pain and discomfort in your pelvic floor and to build pelvic strength.  
You can visit our clinical pelvic floor strength physiotherapists anytime, especially if you're pregnant, during birth prep, postnatal, with osteoporosis, going through menopause, or even musculoskeletal injuries. 
Our devoted pelvic health staff will help you improve your PF strength, reduce pelvic floor dysfunction and mobility to live a confident and pain-free life on your terms.
When should you Start Seeking Help From pelvic Physios? What Problems & Symptoms Can we Help with?
Pelvic floor disorder (PFD) is incredibly common, and you may not even realize you have it.  Women, in particular, become so accustomed to dealing with pain that they are less likely to reach out for pelvic health help. 
Our clinical pelvic floor physiotherapist strength team are aware of the stereotypes, and we always advocate for your health, comfort, and quality of life.
Consider reaching out for a clinical pelvic physio consultation and assessment if you're experiencing any of the following health problems:
Abdominal separation

Having a bulge emerge from the vagina or anus opening; prolapse

Uncomfortable or painful sex

Urinary incontinence / faecal incontinence / bladder bowel problems

Chronic pressure, inflammation, pain, or tension on the pelvis

Being pregnant or postnatal after childbirth

Constipation or irregular bowel movement / bladder leaks
Discomfort in the vagina, pelvis, or bladder

Weak bones and muscles; osteoporosis

Weak pelvic floor / pain symptoms

Loss of bone density and strength

A recent fibromyalgia diagnosis

OR any other women health concerns
our Physiotherapist can help women with all Women's Health issues
Everyone has a pelvis and a pelvic floor with muscles and connective tissue holding it together.
Your pelvic floor protects and keeps organs like your bladder, urethra, intestines, and rectum in place. If you have a uterus, it is also located in the pelvis, and it can be at risk of prolapse in some instances.
Within the pelvis, between the pubic bone and the tailbone (coccyx) is where you'll find the muscles that make up your pelvic floor.
They provide support for the intestine and the bladder, in addition to the uterus and the vagina in females.
As the urethra, vagina, and anus travel through the pelvic floor, they are surrounded by bands of muscle that function as sphincters.
You may ask naturally yourself what factors contribute to a weak PF?
These variables include hard lifting, being overweight or obese, chronic constipation or persistent straining to have a bowel movement, chronic coughing due to smoking or health problems, and being overweight or obese. Getting older.
As women age and go through menopause, the muscles that support the pelvic floor can get weaker. Our pelvic floor physiotherapist can help with these issues.
Why do you need to protect or strengthen your pelvic floor?
By improving the pelvic health, strength and mobility of your pelvic floor, you're more likely to reduce discomfort and pressure.
This pelvic relief can help you live a more active, healthy, and accessible lifestyle.
To add to this, if you've given birth or are pregnant, you know how dramatically your body can shift to accommodate the pregnancy.
Here are some reasons you may seek out some experienced women's health physiotherapy / pelvic floor physiotherapy specialist advice; if you are:
Pre pregnancy

Pregnant

Doing Birth Prep and pelvic floor planning

In Post natal recovery

Experiencing Musculoskeletal Injuries

Living with Osteoporosis

Going through Menopause




Women's health physiotherapy / pelvic floor physiotherapist services have become more common and less stigmatised over the years.
As a result, we've learned about the benefits of pelvic floor health physiotherapy and can eliminate multiple stressors on the body.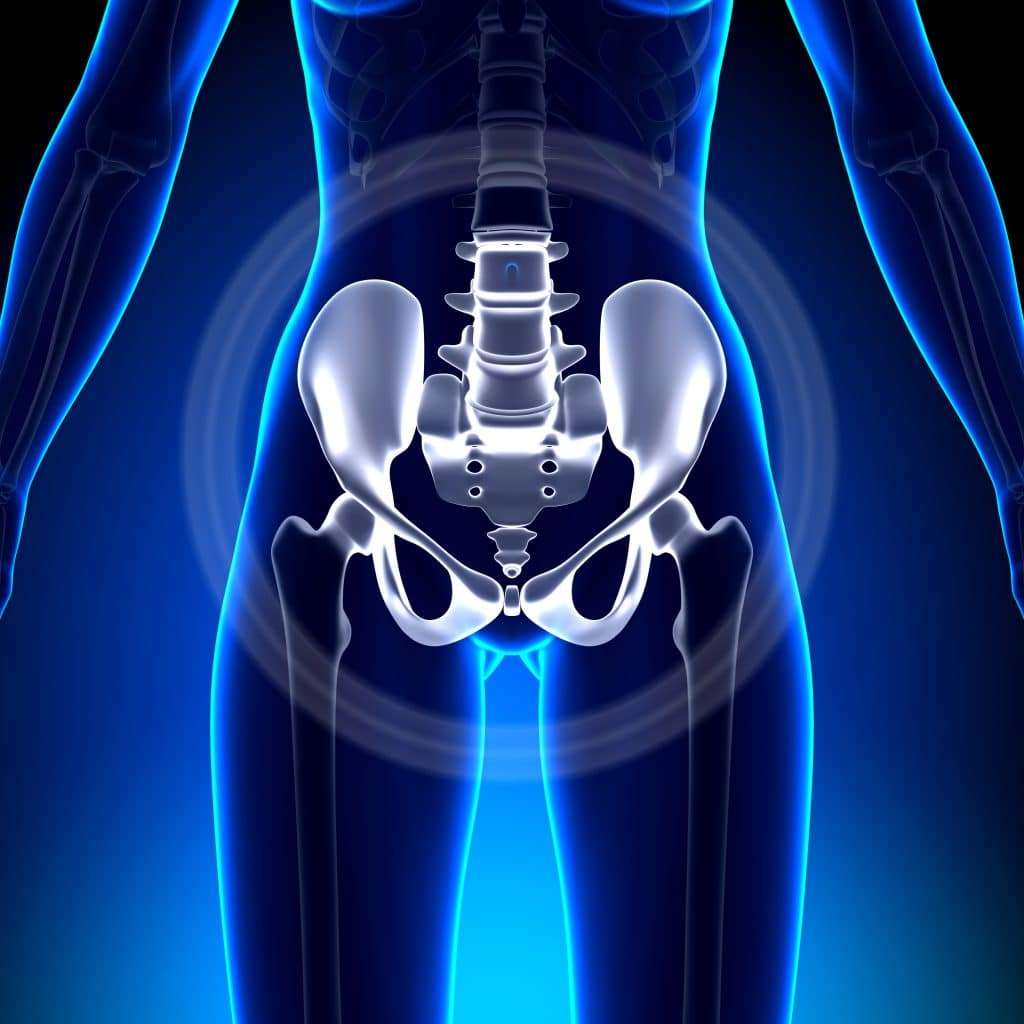 Our Physiotherapist can help with birth preparation & post natal Care
From peeing a little when you sneeze to potentially prolapsing after childbirth, being pregnant is hard and comes with risks.  With 1 in 4 women living with pelvic floor disorder, it's no surprise they are curious and looking for the opportunity to try pelvic floor physiotherapy. 
Our womens health / pelvic floor physiotherapists team believe you deserve access to exercises, services, and support to aid problems related to your pelvic floor.  As an example, we run small mat pilates classes to help safely strengthen your pelvic floor muscles.
Here are some of the benefits of physiotherapy if you are near to, are, or were pregnant:
Providing pelvic floor and pregnancy-safe strengthening

Gaining stability and core strength

Regaining abdominal muscles

Pre-and post-operation recovery
A customized exercise plan to fit your needs

Birth prep stretches and exercises

Control over bladder

Retraining pelvic muscles

Return to sports, exercise, active classes or running

And more

 
Please note: You do not need a doctor referral to book a pelvic health appointment with our women's health physio's services to receive a pelvic health assessment.  However, our team is happy to work with your OB or another doctor / pelvic specialist to craft the best exercise treatment plan for you.
Pelvic Floor Physiotherapy Care for incontinence, osteoporosis and menopause
As you get older, you can feel your body changing. And when you hit menopause, your hormones and bodily functions start to alter your body drastically.
You may be familiar with the hot flashes, less bladder control and mood swings that come with menopause.  
However, for many, menopause makes them more likely to prolapse, have vaginal dryness, have pelvic discomfort, or lose strength / have floor weakness and bone density declines (Osteoporosis). 
All of which can be managed with women's pelvic health services so you can prevent and avoid being in pain or discomfort.
Get the Pelvic Physio help you need today with any women's health issue you need support
Musculoskeletal injuries or floor weakness disorders can affect your muscles, tissue, tendons, and even bones, especially spinal discs connecting to the pelvis. These pelvic health injuries often come from pregnancy but can also happen for other reasons and can impact your pelvis, hip function, low back, tailbone, ribs, and more.  Based on years of experience, our female pelvic health staff will be able to accurately determine the root cause of your issue.
We know that people have pelvic health musculoskeletal injuries that can be very painful and personal.  That's why womens health physiotherapist / pelvic physiotherapists is one of the safest, most gentle, and highly effective ways to heal and regain strength & pelvic health.  
If you think you need help or just want to speak to a professional, please don't hestiate to book an appointment with one of your friendly and attentive female womens health pelvic physios.
reach out for a consultation if Pelvic Floor Physiotherapy sounds right for you
 Our north east Melbourne based pelvic physiotherapist team are dedicated to making you feel comfortable and positive about the health of your pelvic floor. We want to support you and customise each pelvic experience to regain a pain-free, happy, and active lifestyle. 
Please book appointment here or call us on (03) 9457 2336 if you have questions and want to learn about your pelvic health we have physiotherapy appointments available – book in for a pelvic assessment tailored to your care, needs and well-being.  
Our Melbourne physiotherapy clinic is open six days a week and you can book your appointment online for convenience.
Contact us today for treatment and see the results you want
Get the help you need today - call now or book online